WILD IN VIENNA WEST! #RUDOLFSCRIME
This dorm offers space for 388 students.
You like it cosy, love the typical Viennese old building flair but still want to live in a top modern room? Then we have just the thing for you - our renovated turn-of-the-century building in Ullmannstraße.
The U4 underground line is just a hop, skip and a jump away and it is just a quick ride to the city centre. Should you need a break from studying, you can use either our courtyard or the imperial Schönbrunn Palace Gardens, which are just 5 minutes away – a real jogger's paradise! In Ullmannstraße there are single rooms with bath/WC and mini-kitchen as well as shared flats (units of 2 and 3) with mini-kitchen, bath and WC extra. Most of the rooms have a ceiling height of approx. 3.5m and offer living comfort on two levels, a living and learning level and a cosy sleeping level with a comfort single bed (120cm wide) - If you want to reach high, you've come to the right place!
PS: the legendary cult disco - the U4 - is only 5 minutes from Ullmannstraße 😉
Single room
€ 408,- to 443,-
Single room in flat share
€ 408,- to 423,-
Room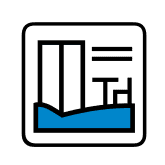 Basic equipment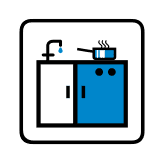 Mini-kitchen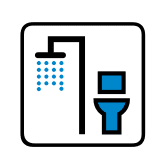 Shower & toilet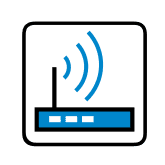 wireless LAN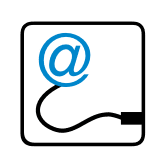 Internet connection
Dormitory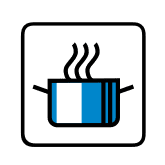 Common kitchen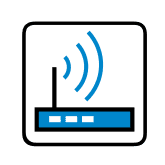 wireless LAN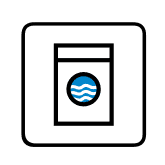 Washing machine & dryer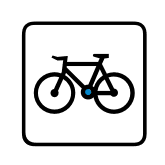 Bike storage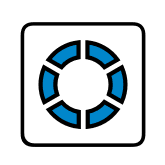 Various common rooms
Room in shared flat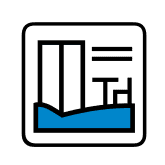 Basic equipment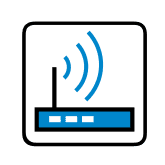 wireless LAN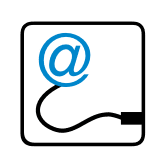 Internet connection
Shared flat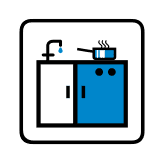 Mini-kitchen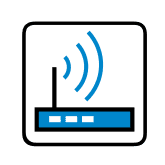 wireless LAN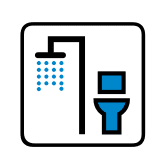 Shower & toilet
---
(Rooms are also offered during summer!)
Dormitory
There is a 100m² party room with a bar, an equally large fitness room and a large study room. The courtyard with a grill or the cozy lobby with a pool table are great places to enjoy your study break. For a movie night in company, you can use the TV rooms on each floor. The large communal kitchen is the perfect place for cooking and baking together. For all music lovers, there is also a dedicated rehearsal room in the basement, which is just made for jam sessions. Of course, the basics are also taken care of, there is enough storage space for bicycles and a washing machine and dryer room in the dorm.
Rooms
Equipped with bed, desk, swivel chair, cabinets, book shelves, Internet (Wi-Fi and LAN) and TV connection. Flat share units (for 2 or 3 people): entrance hall with mini-kitchen (two hotplates, refrigerator, and microwave), shower and toilet. The single rooms also have an entrance hall with mini-kitchen and bath (shower & toilet). One part of the room is equipped with a loft-bed level.
Nearby universities
Due to the ideal underground connections U4 (Meidlinger Hauptstraße) and U6 (Längenfeldgasse or Niederhofstraße), all universities are easily reached.
Location
underground U4 "Meidlinger Hauptstraße" and U6 "Niederhofstraße" or "Längenfeldgasse" easy reachable; the soon to be "hip" market, the "Meidlinger Markt", is just a few minutes away; runners and walkers can enjoy the imperial Schönbrunn Place Gardens; pubs and supermarkets nearby
Bylaws Ullmannstraße

We offer barrier-free accessible rooms on request.
Ready for your adventure?
You've got questions to this dormitory and it's features or to your moving-in?
Please contact your dorm manager:
Consultation-hours
Tue. 10:00 - 11:00 am
Wed. 10:00 - 11:00 am
Thu. 03:00 pm (by appointment only).
home4students Ullmannstraße
Ullmannstraße 54, 1150 Vienna
Check-in and check-out at a different time only with a fixed appointment!
Please notice that the dorm administrator can't give you information about available housing options.
You've got questions concerning vacancy or to your booking?
Please contact our reservation and administration team in Vienna:
Mon.- Thu. 09:00am - 02:00pm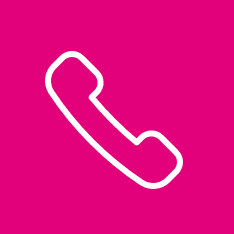 +43 50 447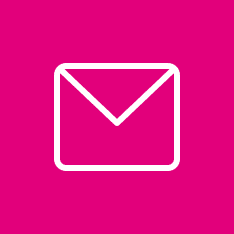 wien_info@home4students.at
Registration only online - click here.

Head office
Sensengasse 2b, 1090 Vienna