Just like in an apartment or flat-share, household as well as liability insurance is a good idea for you to have as a student in a dormitory. The insurance of the dormitory operator unfortunately does not cover the cost of damages that occur to your personal property or damages caused by you. For this reason, being insured definitely makes sense. Accidents can happen all the time:
Case 1
: Marlene is making risotto for herself and her flatmate in the shared kitchen. The hot pot slips out of her hand and falls onto the ceramic glass cooktop, resulting in a crack in the ceramic glass. What now? Luckily the damage is covered by the liability insurance included in Marlene's household insurance.
Case 2
: Martin comes home from university one evening. The door to his dorm room is open. Frightened, he notices that someone has broken into his room and some of his belongings are missing. Martin does not have any household insurance.
What can he do so that he doesn't have to bear the cost of the damages himself?
The best thing would be if he had already had his
own
household insurance that covered burglary
.
If you are not insured, then you have the following options:
Check if your
parents have an insurance policy
and whether you are also covered by it. Austrian household insurances often include coverage of children who are still studying. Ask your parents if you are insured and to what extent. Another possibility you could check is whether the burglary/damage is covered by the
Austrian Student Union (ÖH) insurance
. The Austrian Student Union liability insurance, which you automatically have for possible liability cases as a part of your studies, sometimes covers cases that occur in dormitories. However, the insurance only covers damages that occur outside of your residential unit and, naturally, have not been caused deliberately. The insurance company checks in individual cases whether the damage is covered by the Austrian Student Union liability insurance. Always be sure to make an insurance claim! It's definitely worth a try. Further information about
ÖH insurance (liability as well as accident)
and about making insurance claims can be found here:
www.oeh.ac.at/service/versicherung
Nevertheless, having
your own household insurance
makes a lot of sense. Some insurance companies have
standard products for students
. These student insurance policies are easy to obtain online and most of them can be cancelled after one year on a monthly basis. One of these student policies is called
ImStudium
and is offered by the
Oberösterreichische Versicherung
. It includes a household insurance policy with personal liability and sport liability insurance as well as other optional packages such as legal insurance and/or accident insurance. The company
Merkur Versicherung
also offers a
household insurance for younger clients
that has two variations of coverage with a personal liability insurance extension.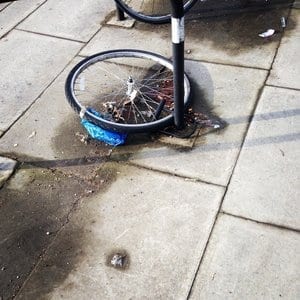 If you do some research on the Internet, you will find a range of insurance product offers for students. It's best to think in advance what kind of damage claims you would like to have covered, e.g. glass breakage, full-value replacement for bicycle theft, level of compensation in case of burglary, locksmith service if you lock yourself out, etc. Take a close look at the extent of the coverage and the individual insurance positions of each and every offer. Check whether your needs are really covered by this policy. Be careful: insurance conditions are often formulated in complex language and are difficult to understand. If one of the standard products currently offered is not the right solution for you, let a competent account manager advise you.
Attention
: Your flatmate is not automatically covered by your insurance. In a double room or a larger residential unit, each resident needs his/her own insurance. Every year we reserve a part of the dormitory contributions to cover damages caused (deliberately) in the common areas that cannot be accounted to any one person. If this money does not need to be used to repair damages, then it goes into your dorm-account once a year. This is where fairness really counts. Please admit when an accident has happened. We know these things can happen, and we are always happy to help you find a way to get the costs covered. And in the ideal case, you are already covered by your own insurance.
Did you know?
A broken washbasin counts as glass? The damage is only covered if your insurance includes glass breakage.