The dormitory is placed on one of the
central streets of the district Döbling
. Literally everything is near the building of home4students! And by everything I mean – from supermarkets to banks, different kinds of shops and so on. I will tell you
what advantages you will have
if you live on this street.
Supermarkets
I will begin with something very important – the supermarkets! Only a minute away (or even seconds away, if you are fast enough or cross the road on red light - not recommended, though everyone is doing it :D) is the Billa Supermarket. 2-3 minutes away up the street is the Spar Supermarket. Or if you prefer the Hofer Supermarket, you can catch the 37th tram, get off on the 3rd stop and then walk a bit (takes about 7 minutes).
The 37th tram is a big plus for this dormitory
If you're running late for Uni, all you need is 20 seconds till you get to the stop, it's right in front of the building! The
tram takes you to the University of Vienna, Schottentor (the city center),
and the travel time is approximately 13 minutes. If you need to use the subway, then this dorm is a good option for you, because the station Spittelau is only 10 Minutes away by feet from the dormitory. On the Döblinger Hauptstraße, a minute away from the home4students dormitory, there is a
pharmacy
. On the street there are also one DM and one Bipa shop (also minutes away). If you are lazy to make your own breakfast or running late for an event, you can grab a coffee, a sandwich or something sweet from "Der Mann" (a
bakery
), which is literally downstairs! On the street you can also find
Bank
Austria (which is ca. 4 minutes away). Volksbank and Oberbank are only a minute away. If you need any student supplies (such as pens, pencils, notebooks or anything similar), you can catch the 37th tram for 2 stops and go to Libro (which is right next to Hofer). Another thing, that is very convenient, is that on the Döblinger Hauptstraße you can find different
flowers shops
, shops in which they sell chocolate and presents, shops for clothes, and so on. It's perfect for when you want to buy a present for someone, but don't have enough time to go to the city center or a shopping mall to search for it. If you want to go out to
eat something
for lunch or dinner, you have many
different options
. There are
plenty of restaurants on the street
, you just have to choose one. :) The prices are also student-friendly. For the ones that
like sport
, or just enjoy taking long walks, there are
some cool parks near the dormitory too
. The nearest one is ca. 7-8 minutes away.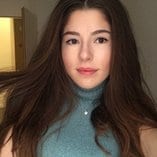 Döblinger Haupstraße is a great street to live on because everything you need is only one hand away. Come and check it out by yourself!
Cheers, Antonia