The home4students Schäffergasse in Vienna got a new look. In cooperation with the Kaiserschildstiftung, the artist duo Jana&Js and Calle Libre the facade of the home was given a new shine. 🎨💙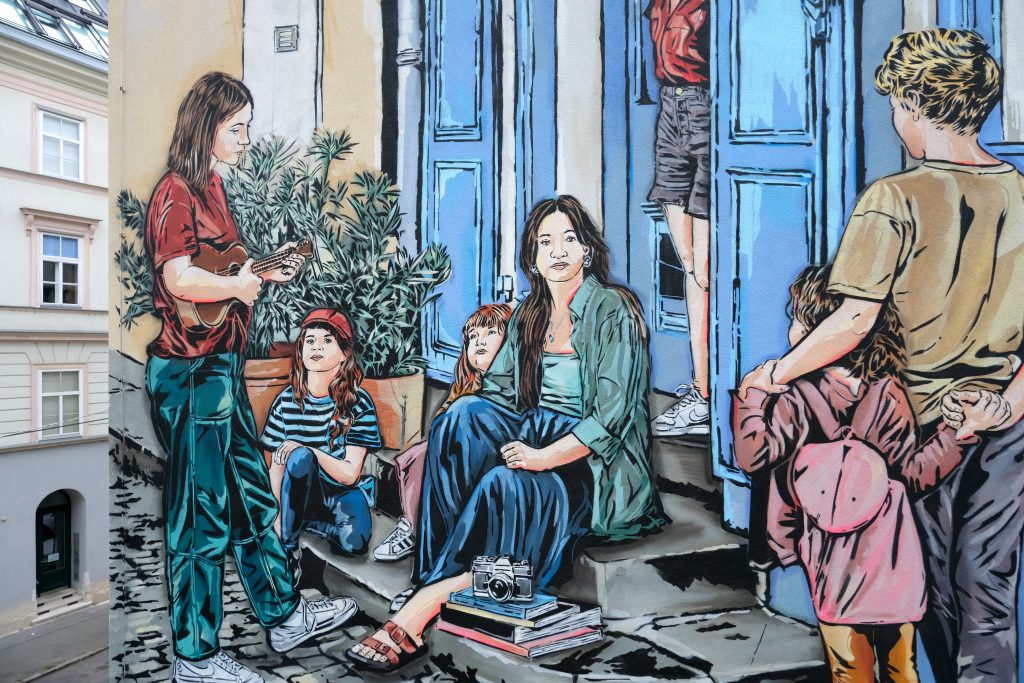 The Walls of Vision project meets home4students
As part of the Kaiserschild Walls of Vision project by the Kaiserschildstiftung, old art paintings are reinterpreted by street artists in a new and contemporary way. The creation of the new interpretations in public space makes it possible to view the artworks without barriers and to experience the creative process. The first interpretation of this kind has now been created at Schäffergasse 2/corner of Waaggasse in Vienna.
From old to new
In their reinterpretation for Schäffergasse, the artist duo Jana&Js took their cue from a 17th century motif, but gave the scene a modern makeover and depicted it in their style.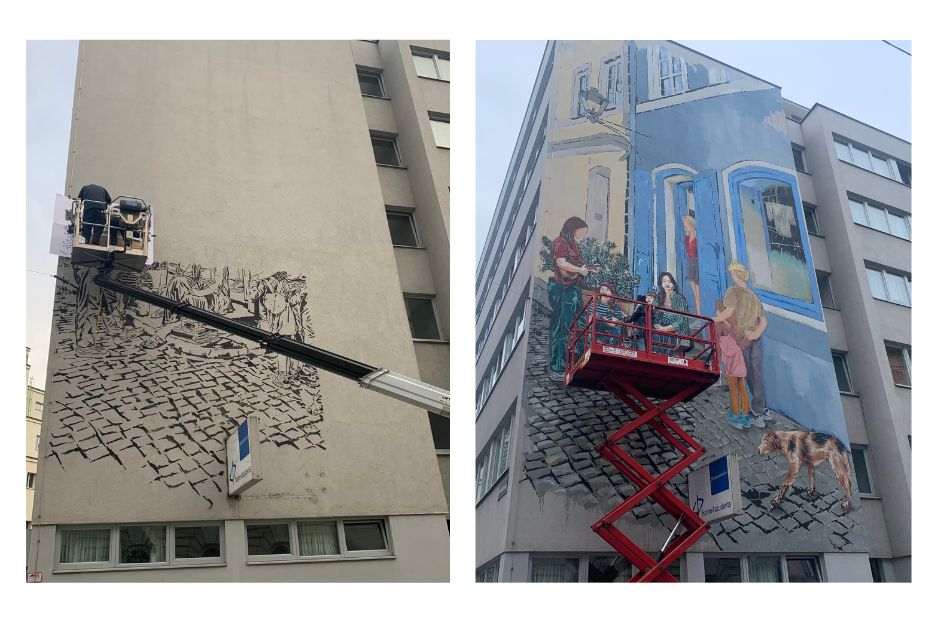 The starting point was the work "Dorfstraße mit Drehleierspieler" by Adriaen van Ostade. The new work has a similar structure and shows the same number of people, but Jana&Js have been inspired by their own surroundings. Furthermore, instead of the 3 men depicted in the old work, women are now depicted. It is entitled "Village Square with Female Ukulele Player".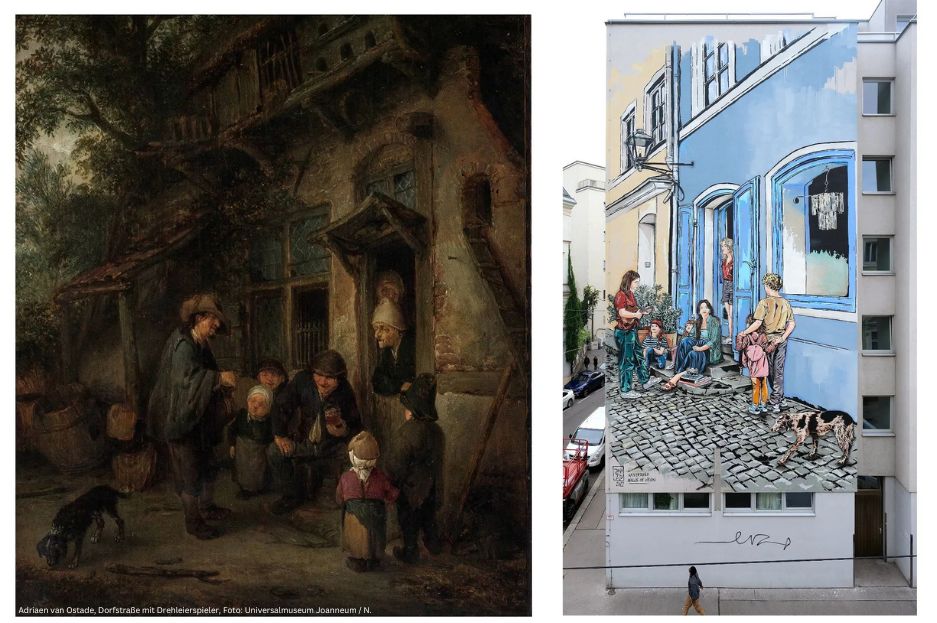 Learning by doing
In addition to creating the artwork, a workshop was offered to home4students residents. In this workshop, they could learn more about the project and try out the artist duo's working technique for themselves.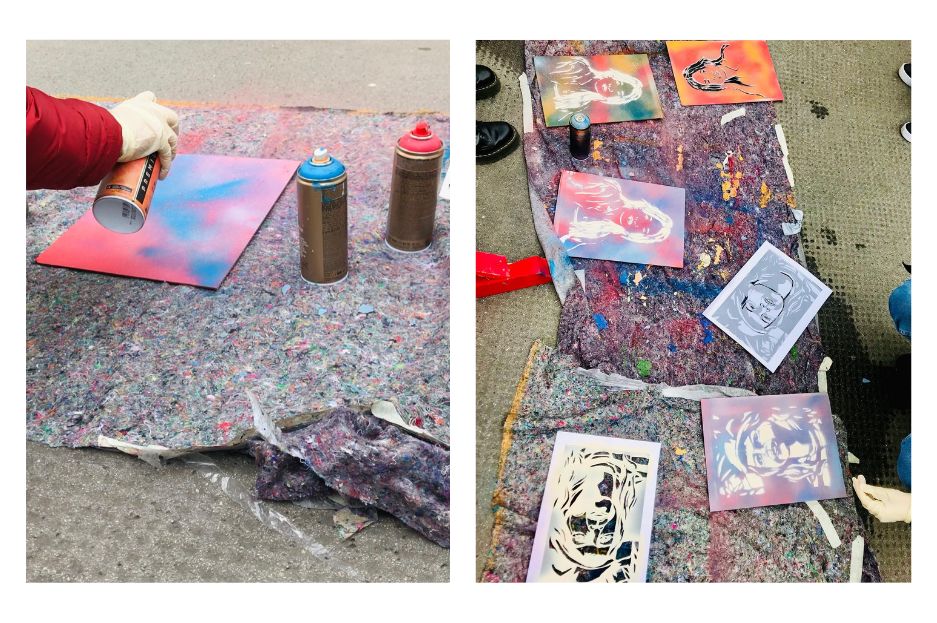 ---