Living in a city with about 1.8 Million inhabitans, which include nearly 200.000 students, gives you an endless amount of possibilities. Talking about daily happening parties, cultural events like musicals, operas or poetry slams and I don't even want to get started with Vienna's legendary coffee house culture (in German = "Kaffeehauskultur").
GOTA COFFEE
Actually, I really do want to talk about that. I am pretty sure that everybody already came across one of these vintage looking coffeehouses, which offer you some of the best coffee and cake in town, side by side with an amazing atmosphere and a whole lot of history. Lately I discovered a little café myself, which isn't your typical Viennese café but really fancy indeed.
I am talking about GOTA coffee experts – you can come here for a quick coffee to go or get comfy with a fairtrade version of every students "blood" (seriously though, I wouldn't work without my daily cups of black, strongly brewed coffee).
I love going there, not only for the incredible latte art but for the fact that they roast their coffee beans themselves and have a wide range of different kinds of coffee from literally all around the world.
Barista Junior Vargas Otero is also the 2018 Austrian barista champion (pictured) – and he totally deserves this title! I am a crazy coffee lover and when I had the first sip of my cappuccino I could literally hear angels sing. Not exaggerating.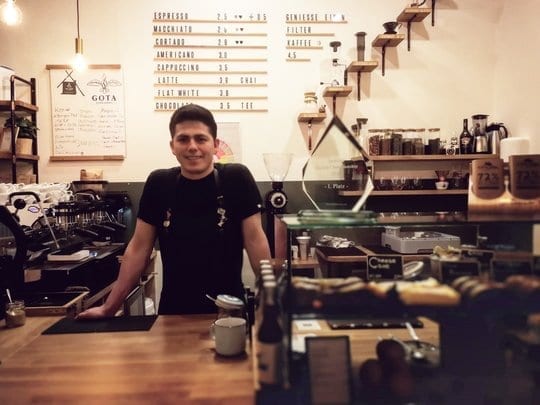 RAIMUND THEATRE
For those who look for some culture or inspiration in their daily life, I strongly recommend going to the Raimund theatre (not far from home4students Ullmannstraße).
Now you may think that I am crazy and no student could ever be able to afford those way too expensive theatre tickets but well, I have a surprise for you. Everybody can afford it, because if you don't mind going there last minute you can get so called "Restplätze" for about 10,- and I promise you, you won't regret it.
It's not only a cool thing to do, but I personally always feel enriched and inspired afterwards and I think you might be too (also it's an awesome excuse for a study break but psst, don't tell anyone I told you that)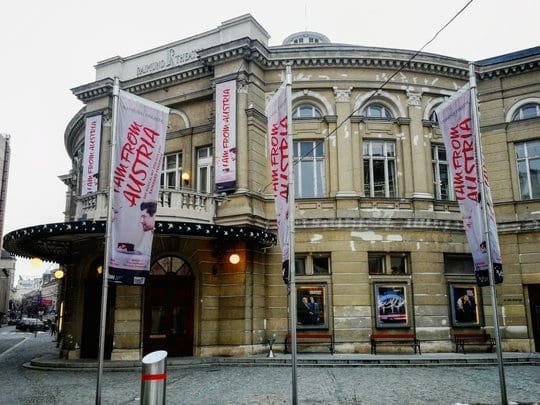 U4
Moreover, I know, that not everybody is into these kinds of things, so I also have a party tip for you. U4 – the club across the street from our home4students Ullmannstraße – not only is it incredibly near but also very famous. U4 is actually one of the oldest and most well-known clubs in Vienna! It's even mentioned in some songs of Austrian musicians such as STS in the song "Fürstenfeld" (if you don't know it, I suggest you listen to it. Even if you don't understand all the words, everybody in Austria will be impressed by your knowledge). So, if you want to party it's the place to be.
GOURMET TIP
Last but definitely not least I have a gourmet tip for you – if you've had a very long and intense study session and crave for something sweet between your teeth, you just have to step out of h4s Ullmannstraße and right across the street there is a bakery which serves the best chocolate croissants in the 15th district.
I really hope you got something out of my tips,
Nena