I am living in the famous "city of music" at home4students Glockengasse since September 2017. I've been in a lot of cool places that I want to share with you, together with some tips that could make your journey more enjoyable!

Bakery St. Peter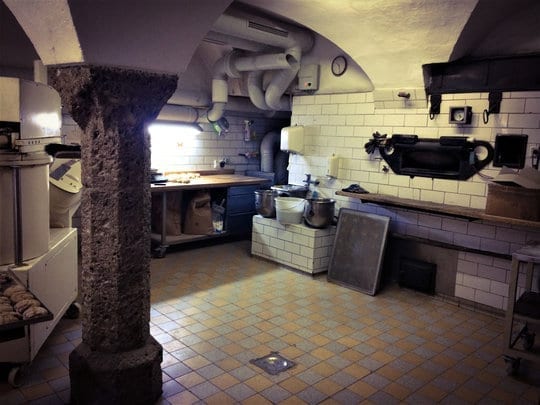 It's the oldest bakery in Salzburg. Built around 1200, nowadays it's still a magic place: here you can find the best sweet bread of Austria! Opened every day except on Wednesdays, it's located in the right corner of Domplatz in a little yard in which there's also an original and picturesque water mill.
Red Bull Hanger-7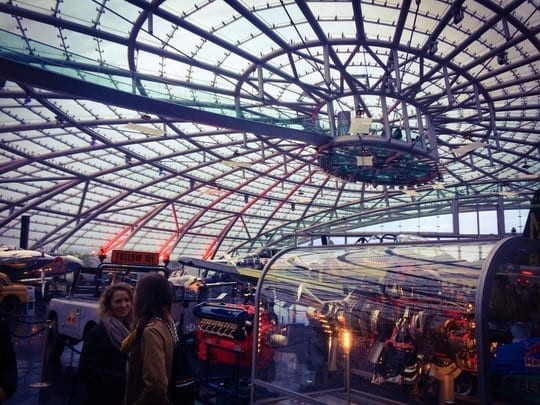 Outside the city, next to the airport (you can take the bus from Rathaus, east direction, less than 10 stops), you find a modern and futuristic building: the Red Bull Hangar-7, a sort of museum (free entry!) in which are shown dozens of engines, limited edition cars, airplanes and motorbikes – all built and signed by the Red Bull company!
Serving as a meeting place for all art lovers, the Hangar is a place where artists and art aficionados can exchange ideas and inspire one another. There is also a bar on the top of the structure, a transparent shell opened into an endless sky.
You can't miss this distinctive landmark of Salzburg.
Augustiner Bräu – Kloster Mülln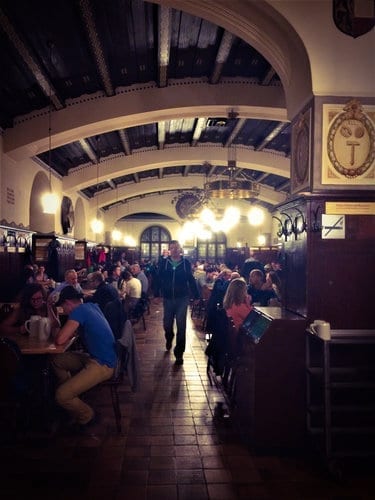 The best brewery in the city, without exceptions! One of my favourite places of Salzburg, the Augustiner is the perfect place, if you want to drink beer with your friends or colleagues ! It's truly big, with more than 1.000 seats, half of them outside, enjoyable especially during the summer.
There are also some stalls that sell food, even if they are quite expensive. If you want, you can buy the original Augustiner glasses! It's located at Lindhofstraße 7, 20 minutes by foot from home4students Glockengasse.
Fürst

You've definitely seen or heard about the "Mozartkugeln", the symbols of the city, haven't you?
Fürst is the Konditorei (confectionery) in which you can taste and buy the best Mozartkugeln of the city! It's located in the main center of Mozartplatz, on the opposite side of Cafè Tomaselli.
Inside you can also find delicious cakes like Sacher or the ones with poppy seeds!
Burgerista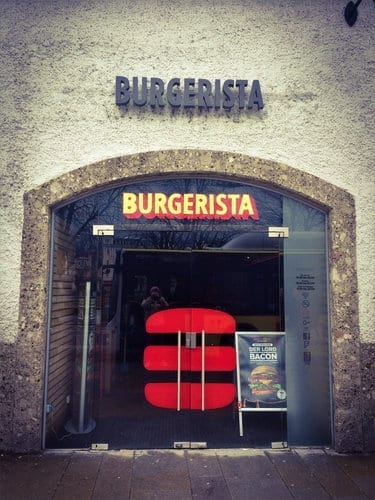 The paradise for burgers lovers! Located next to Hanuschplatz – 800 meters from dormitory Glockengasse – Burgerista is famous for its burgers and club-sandwiches. The prices are very cheap (never more than 11 Euro) and if you take the menu you can also enjoy a free refill of drinks.
I was there dozens of times, definitely recommended!

Mensa Toskana

Inside the Law Faculty yard, right in middle of the historic centre of the city, you can have a good meal for a really cheap price – especially if you have a "mensa card", that you can have for free at the ÖH office in Unipark.
Little but comfy, Mensa Toskana links quality food with amazing discounts for students! You can have a complete meal for only 4 euros!
Until next time,
Leonardo