The ski season has officially started and in Innsbruck you cannot miss it! Most of the students that come here to study are somehow connected to the winter sports life and I am sure you will also fall in love with this lifestyle.
Between September and October is the time to buy new equipment and get ready for the ski season (officially starts 1 of December). And for students like me, the best options are the second-hand ones. I recommend the "Skibörse Innsbruck", it will be in town just for 3 days, but has really good second-hand skies (price around 60-70 €), snowboards (price around 80-100 €), helmets, boots and everything you will need, as well as new equipment. There are plenty of good shops too, but if you are not sure about your winter sport passion and you want to get to know this world, second-hand is the right choice (if you just rent the equipment for one day, it's around 30-40 €, so it's worth buying it if you use it more than once).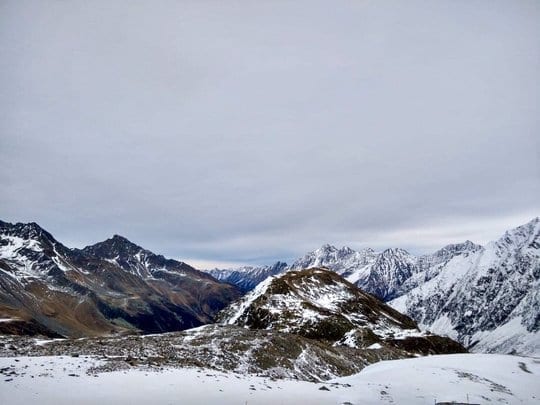 In October also starts the sale of the Freizeitticket, an annual ticket that gives free access to most of the mountain lifts and cable cars in the Tyrol area, as well as free entrance for ice-skating, swimming pool, museums, spa and so on in the city. Here is the link: www.freizeitticket.at for all the information. The price for a student (if you buy it in October), is 440 €, and it is definitely worth it if you plan to go skiing around 10 times in a year, considering that one day access of lifts or cable cars is around 30-40 €. You can buy it downtown in the info point in front of the Golden Roof or in the Kaufhaus Tyrol shopping - and don't forget your student card for the discount!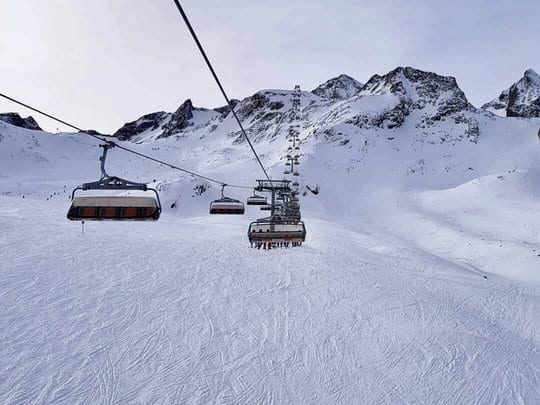 And then comes the most exciting part: going skiing!
Usually, there is a meeting point in the lobby of home4students "Rössl" at 7.30am to go take the bus at the bus stop outside of the building that brings you to the main station, where there will be the buses to go to the most famous destination in Tyrol. The most popular spot is Stubai Glacier, the round ticket is 7,20 € and it takes around 45 minutes to get there. Stubai has 37 slopes for any experience, it's good to check the website before going, to be sure that the weather conditions are good. Here's is the link www.stubaier-gletscher.com. There's is also an interactive map where you can see the slopes difficulties, the live cams and the activities that are around the slopes.
After a long cold day of skiing, it's time for some party and chill to warm you up: "Après Ski". There will be music, drinks and foods at the ski resorts, so get ready to dance with your ski boots!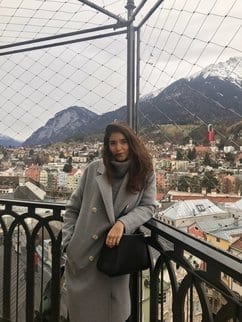 Much fun in the snow and Merry Christmas,
Sara