Crammed kitchen with little space? Shared cooking areas for you and two or more others in your student housing in Austria or at home? Little money but a lot of appetite? Sounds familiar? You might be a student looking for tips for yummy, cheap and easy dinner ideas – no fuss involved. Financing your studies might be a tricky subject, but cooking should be simple and fun. So, no worries: We have some tips and hacks for you to do both your wallet and your belly a favour!
Cheap healthy meals that are delicious
– is that even possible?
Cheap meals for students that are also finger-licking good are definitely not a myth – as long as you follow some important tips instead of going grocery shopping without a plan or pushing the button of your food delivery app. Ordering food has become so effortless and – as we all know – convenient that we often forget, what a strain it is on our bank accounts to order food multiple times a week.
Cooking your meals at home seems time-consuming, especially if one's cooking skills could still use an upgrade. But practice makes perfect and it'll take less and less time to prepare cheap and healthy meals. Who knows, you might even pick up cooking as a new hobby – after all it is quite rewarding and extra fun if you are joined in the kitchen by your friends or roommates. So, if you are on a budget, cooking your own cheap and healthy meals will save you a lot of money without lacking the great taste of food delivery.
Cheap and easy dinner ideas
Looking for some recipe inspiration? We've got you covered. The following cheap and easy dinner ideas can easily be scaled up – prep for several days ahead or treat your roommates to something delicious.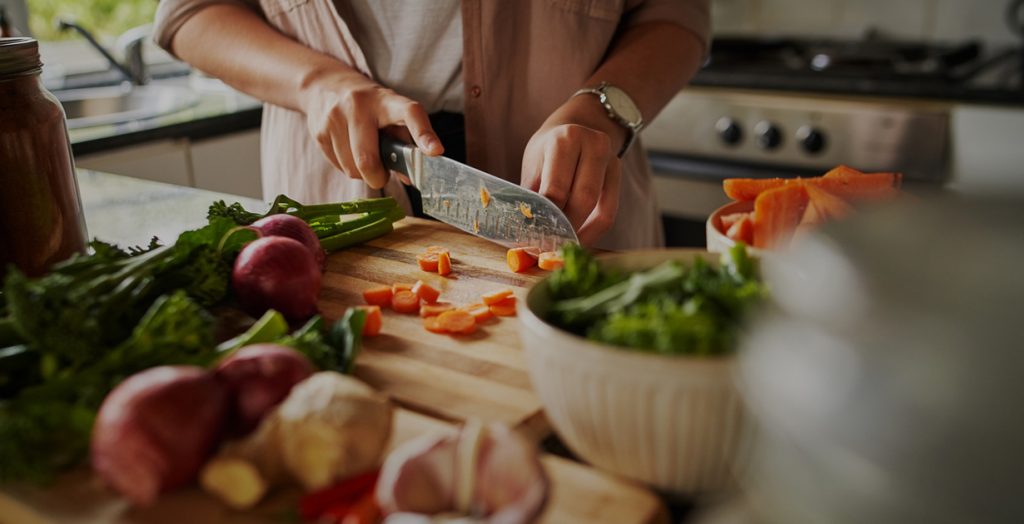 Homemade carrot soup
If you're looking for cheap meals for students that are also absolutely satisfying, you can't go wrong with this carrot soup. Carrots are available in big packets, allowing you to cook up a large batch of soup, which you can then keep in your fridge for a couple of days or you can easily stock up your freezer stash.
Ingredients:
carrots
onions
stock cubes
cream
salt and pepper
vegetable oil
Preparation:
Peel and chop the carrots and onions.
Heat a splash of oil in a pot and fry off the carrots and onions.
Cover with water and add stock cube as instructed on the packaging.
Simmer until the carrots have softened.
Blend the soup and add the cream.
Season with salt and pepper.
Enjoy!
Easy wraps to snack at uni
If you've had enough of boring sandwiches from the grocery store around the corner, you should give these wraps a go. They are easy to prepare and the perfect cheap and healthy meal for uni or whenever you are out and about.
Ingredients:
tortillas of your choice
cream cheese
smoked salmon slices
bell pepper
cucumber
salt and pepper
Preparation:
Spread cream cheese on your tortillas and season with salt and pepper.
Thinly slice your veggies.
Add the salmon and veggies to your tortillas and roll them up.
Wrap them in parchment paper and the perfect uni snack is all done.
Got a sweet tooth? Try easy chocolate croissants
Why buy your chocolate croissants at the bakery if the homemade ones are so much cheaper and equally as tasty? Baking your own chocolate croissants is easy and super fast – and on top: they are the perfect snack to bring to a any party.
Small side note: These chocolate croissants are among my personal favourites! 😉
Ingredients:
ready-made puff pastry
chocolate spread
Preparation:
Cut the puff pastry into triangles.
Spread a tablespoon of chocolate spread on each triangle.
Roll up the triangles, starting at the wide end, and brush the croissants with water.
Put them in the oven for 15 to 20 minutes at 180 Celsius.
Enjoy your homemade croissants!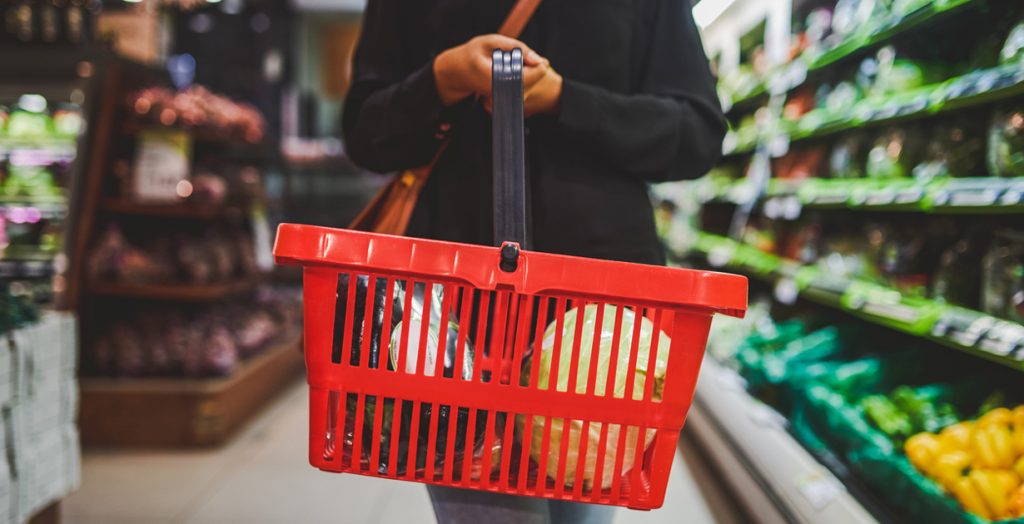 Cooking on a budget means shopping for less
Cooking cheap meals for students should be quick and easy so that you save time for studying for your exams, lectures, student job, and your hobbies. You want to give our cheap and easy dinner ideas a go? We have some shopping hacks for you as well to ensure that you save money on the long run while making the most of the things you buy.
Plan your week of grocery shopping ahead and write a shopping list. This will help you to only buy the things you actually need. Otherwise, we are tempted to put food in our cart, which isn't necessary and which we might end up wasting.
Set yourself a fixed budget for groceries so that you only spend the amount you planned on spending.
Buy seasonal products. Exotic fruit and special ingredients might be interesting and tasty from time to time. But they are not only bad for our environment but also for our wallets.
Never go shopping hungry so that you don't by things you don't need.
Buy bulk packs of ingredients with a long shelf life (rice, pasta, etc.) – if you're cooking on a budget, this is much cheaper than buying small quantities more frequently.
Use discount codes and special offers.
Last but not least: try to turn these tips and hacks into habits and you will save a lot of money in no time.
Speaking of hacks: Maybe you're also interested in our tips for studying for your finals!
Balance is key
Keep in mind: you don't have to cook cheap meals for students each and every day. Treat yourself now and then, go out for a fancy dinner, order your favourite food or spend some extra money on a special ingredient. Ultimately, it is important to keep your finances in check and to be aware of your spendings. Otherwise, your hard-earned money from your regular or work from home student job might be gone sooner than you think.
Good to know: if you're studying in Austria, you can save food from getting wasted. Check out these apps to save ingredients and meals near you from ending up in the trash:
• toogoodtogo.at
• foodsharing.at
---
Have fun cooking on a budget and enjoy our shopping hacks! 😊
P.S.: Still looking for a place to cook while studying abroad in Austria? Check out our student dormitories all across Austria and contact us!