Everyday life at university can be quite demanding, especially at the beginning of your studies. Who would want to sacrifice their free time to deal with student insurance? Probably very few. But it is a topic that you should by no means neglect.
In order to have one less thing to worry about in case of illness or injury - namely money - students should inform themselves about their health insurance in Austria. If you are co-insured or self-insured, your health insurance covers most of the costs for treatment, medication or hospital stays. And you don't have to worry about medical bills, which can quickly amount to several hundred euros.
Your health should not become a question of money, which is why we have summarised the most important information about student insurance for you.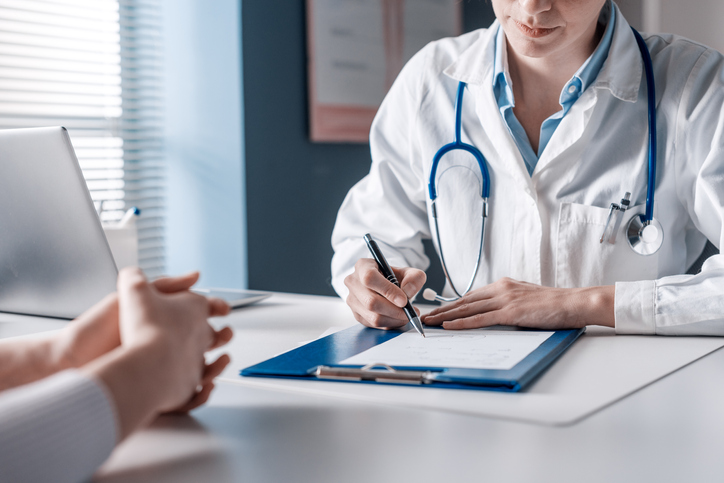 Co-insurance with parents & Co
If your parents, grandparents or spouse are employed, you can be insured with them. This model is one of the most common and the health insurance of many students in Austria is handled by family members without additional costs.
In order to be insured during your studies, the following points must be fulfilled:
-your primary residence is in Austria.
-you are not compulsorily insured yourself.
-you have not exceeded the age of 27.
-you are enrolled as a regular student at a higher education institution and
-you submit a confirmation of studies or, from your third semester onwards, the required proof of achievement of 16 ECTS annually.
If you are still receiving family allowance for your studies, the co-insurance automatically runs until your 24th birthday. However, if this is no longer the case, you must apply for an extension.
ÖGK student insurance
If you are not insured with anyone else, we recommend that you insure yourself. The Austrian Health Insurance Fund (ÖGK) offers students in Austria discounted health insurance. In 2022, the costs amounted to around € 64.78 per month. Current prices can be found on the ÖGK website.
The requirements for student self-insurance are:
-you are enrolled at a state-recognised university or university of applied sciences in the EU, the ERW or Switzerland,
-you do not change your course of study more than twice
-you do not exceed the minimum period of study plus four semesters, and
-you do not exceed the maximum income limit of €15,000 per year despite having a student job in a home office or office.
ÖGK's student insurance is a so-called "all-risk health insurance", which means that it covers the treatment of all illnesses. Once the contract has been concluded, it is binding for at least six months.
FeelSafe health insurance for students from abroad
If you move to Austria to study or as part of a semester abroad and come from a non-EU country, you need health insurance for your visa or residence permit. As an alternative to ÖGK, FeelSafe offers student insurance from €65.65 per month. The term is three years, but the student insurance can be cancelled monthly. So if you:
-are enrolled at an Austrian university or higher education institution,
-you complete at least 4 ECTS per semester and
-are under 35 years of age,
you can quickly and easily take out health insurance through UNIQA Insurance online.
Our tip: FeelSafe offers health insurance for students as well as household insurance. You can take out this insurance not only for a flat, but also for your student residence in Graz, Salzburg or another Austrian city, to cover your belongings in case of damage.
More helpful tips
If you need more valuable tips on the topics of studying and financing, check this out:
Student discounts for your summer in Austria
And you'll also find a cool yet inexpensive place to stay with us. Whether in a student hall of residence in Innsbruck, Klagenfurt, Vienna or elsewhere.