Long-awaited and dearly needed: summer has finally arrived! Unlike the last few months, there is only one thing on top of our to-do lists: doing nothing and simply relaxing. Basking in the sun on the balcony, playing Spikeball in the park, cooling off in the swimming pool, sipping some cocktails at the bar with friends and travelling the world in between. Nothing kickstarts the holiday mood of students just like the feeling of pure freedom!
And if you are studying abroad in Austria, these great student discounts in Vienna, Graz, Salzburg, and all over Austria will bring your summer to perfection.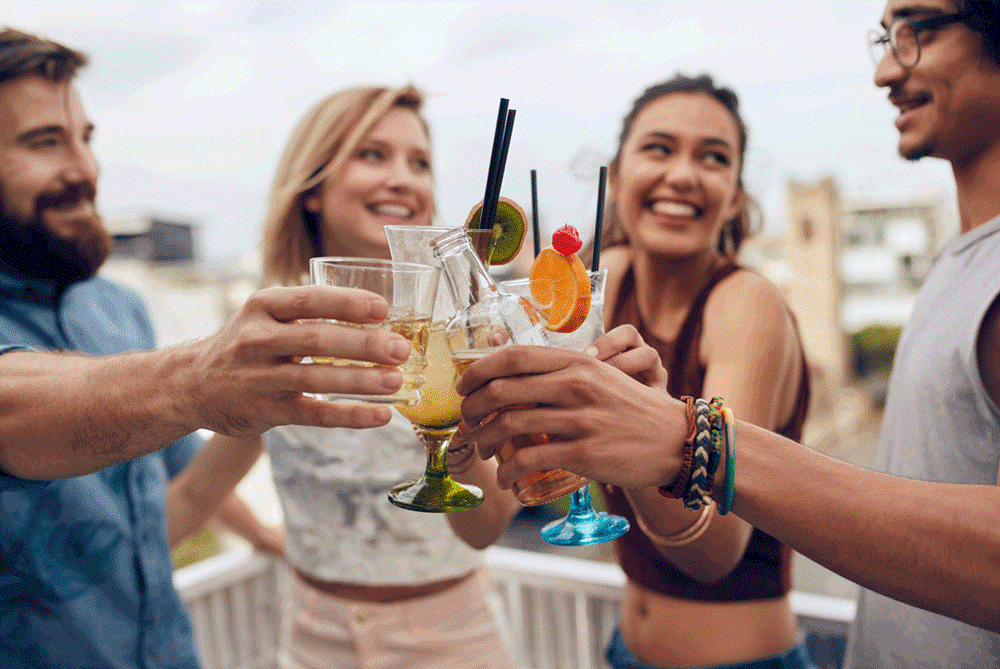 Student discounts for a perfect summer break
Stay cool even at temperatures nudging the 35 C° mark with loads of awesome student discounts. You'll be sure to enjoy your summer break – no matter whether you're spending them at home, at the lake, in a hut up in the mountains, in your dormitory in Vienna or in a van exploring Europe.
---
Student discounts for bookworms
It's not always necessary to travel to the other side of the world to turn on your holiday mood. With the right book you might as well dream yourself to Sweden, Australia, South Africa or to other worlds entirely while relaxing at home. But holiday reading is of course always extra fun on a comfy sunbed at the beach.
Reading books in a foreign language will guarantee even more holiday feeling, especially while saving up to 18 % at Thalia with your student discount. If you prefer quenching your thirst for knowledge by informing yourself about everything happening worldwide, you'll love the free six-week subscription of the German newspaper Kurier. Or listen to audiobooks all day long for six months at half the price with the student discount from Audible. Your reading bliss for summer is only one student discount away!
Cheap refreshments with student discounts in Vienna & more
Roaming around the city centre at more than 30 C°? This screams for some refreshments! If your stomach is rumbling and your throat is getting dry, it is high time for a break. Luckily, there are lovely restaurants with great student discounts waiting at every corner in Vienna, Graz and all over Austria.
You're in the mood for a delicious slice of pizza in the outdoor seating area at Domino's in Vienna? You want to grab some street food from Mama Indiya in Linz? Or are you eyeing your favourite flavour of ice cream at the Eissalon in Graz? Don't forget to claim your student discounts and enjoy your meal, while saving money for your next big adventure!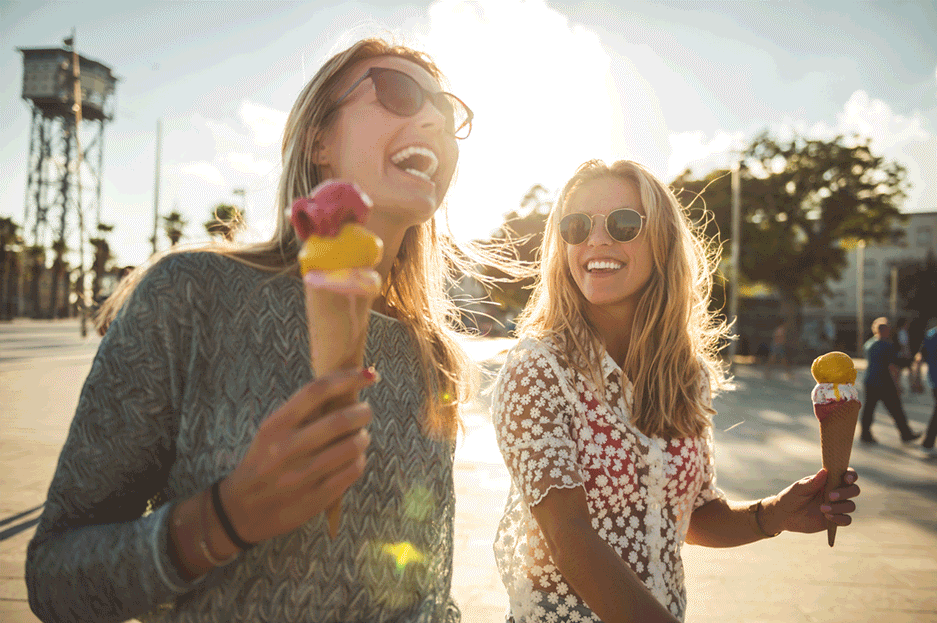 Out and about in style with student discounts on glasses
Window shopping or chilling at the lakeside ­– if there's only one accessory that is a must in summer, it's your sunglasses. Once the sunnies are on, summer has arrived. But a pair of stylish sunglasses does not only complete every summer outfit, they're also a life saver: When you're leaving your dormitory in Graz and the sun is beating down, your sunglasses will protect your eyes from harmful UV-light while saving you from walking down the streets squinting.
Of course, you can also get your new sunnies for cheap with the student discounts from NIKIN, VIU and sehen!wutscher.
Clothes make the summer – student discounts in Vienna, Salzburg & more
In summer, it's all about airy clothes! With high temperatures during the day and humid evenings there's no getting around comfy summer clothes. Which doesn't mean that you can't show yourself at your best. Quite the opposite! Casual beach outfits, cool looks for a city trip and elegant styles for mild summer nights turn the summer months into a fashion show.
And shopping is extra fun with generous student discounts! Save up to 10 % on trendy clothes from Asos, on swimwear at Hunkemöller, on summer hats and clothes from Bavarian Caps and up to 20 % on everything fashion from Greenbomb.
Cheap leisure time activities ­– keep the student discounts coming!
Students are crazy for adventure during summer. Not surprising with all the attractions parties and travel destinations waiting in Austrian cities and villages. But being out and about all the time can tear a big hole in your finances.
Thankfully, there are great student discounts available time and time again. For example, enjoy a dip in almost all public pools in Austria, such as the Auster in Graz or the Leopoldskron in Salzburg, for less. Adrenaline junkies will be thrilled by the 25 % student discount for paragliding lessons in Upper Styria. And if cultural events are your place to be in summer, get ready: The student discounts at the Volksoper and the Rabenhof theatre in Vienna as well as at the Schauspielhaus in Graz will help you save money while enjoying classic or modern plays and honing your German skills.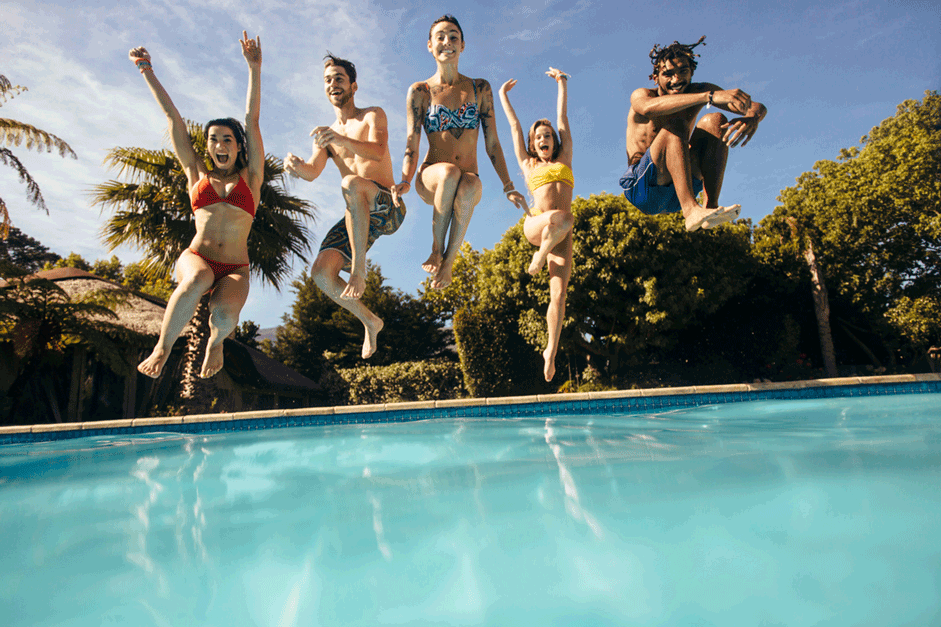 Make summer affordable
The student discounts in Vienna, Graz, Innsbruck, and anywhere else in Austria are the best. You can enjoy your summer break to the fullest without hurting your wallet and the income from your work from home student job will be more than enough. Plus: Living in one of our affordable home4students dormitories in Austria will make you the smart spender everyone wants to be.
Saving up in summer will also help you in fall so that you don't have to worry about financing your studies. In this spirit: Enjoy your summer and have fun saving!
---