Financing your studies: perhaps not the most fascinating topic to dedicate your time to, but nonetheless necessary.
Here are the main ways to finance your studies in Austria:
a) Get a job on the side
From waitressing to basic office jobs- there is a plethora of jobs available to students alongside their studies. In Austria, around 51.5% have a job during the semester. A few hours a week can not only help make ends meet but can also be the ideal opportunity to gain some practical experience and CV-material for later in life. Personally, I've worked at sports events, bars and with children. There really is something for everyone! The "ÖH Jobbörse" is the perfect place to start looking for such a job: new opportunities are posted every day!

Be careful: If you are also getting study grants from the State, you can earn up to € 10.000 a year on the side. If you earn more than this, you have to pay back part of the study grant. Also, watch out for taxes- anything above € 11.000 per year is subject to income tax.

Tip 1
Use the career services that your university provides: the career portals offer jobs in the university as well as other jobs. But always make sure that you balance your working hours with your studies!
Tip 2
Write job applications out of your own initiative i.e. don't wait for companies to advertise a job. Sometimes it's worth just sending your CV and cover letter to a company – you never know what will happen! This is especially good if you're looking for a job in a particular sector or company.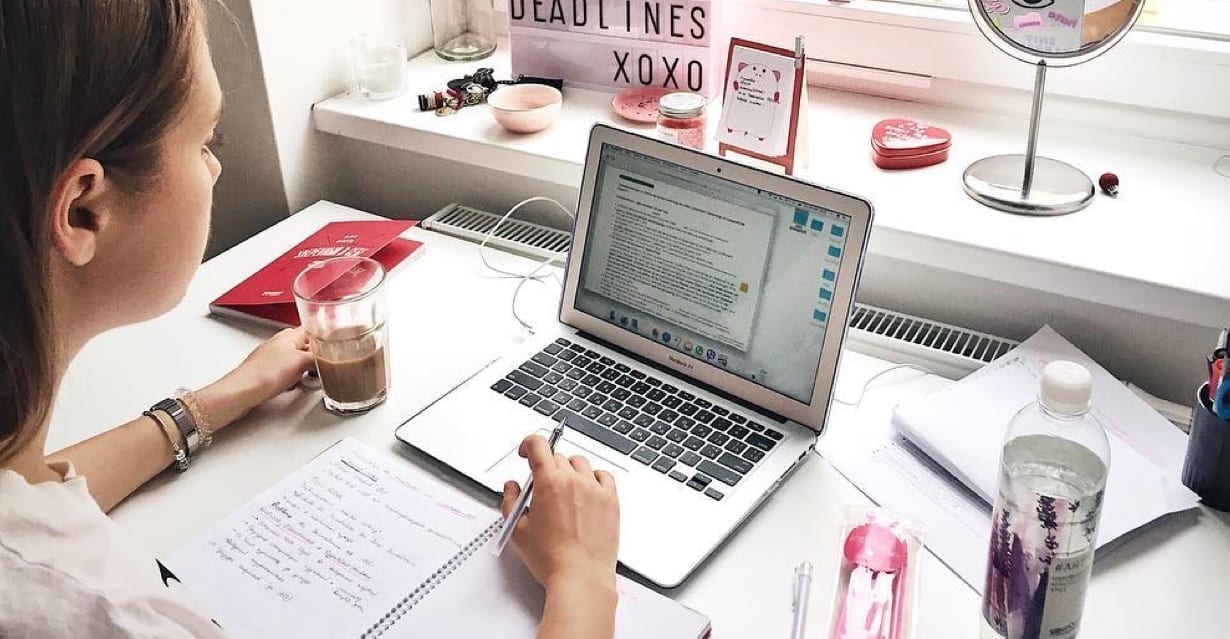 b) Grants and Scholarships
Grants and scholarships in Austria can be roughly divided into four main categories:
Merit-based scholarships
Grants from the State: for example, specific grant for low-income households: to qualify you must have Austrian citizenship (or equivalent); other grants such as grants for those who have worked at least four years before studying
Grants for those struggling to make ends meet near the end of their studies
Scholarships from private companies
For international students, it's important to look at the criteria carefully to see if you are eligible. More scholarships and grants can also be found in combination with the Erasmus+ program.
My tip: on the search for a grant or scholarship? A great place to start you search is www.grants.at where you can also find plenty of international opportunities.
c) Student Loan
Furthermore, there is always the option of a student loan. In Austria, different banks offer different loans - there is no standardised agency like in the UK. Student loans are paid monthly and have a lower interest rate than conventional loans. It's a good idea to look around for the best deal and not take the first offer you get.
d) Social Funds from the ÖH (Austrian Students' Union)
If you suddenly find yourself in a precarious financial situation the social funds from the Austrian Students' Union may be able to help. To be eligible you must be an Austrian citizen (or equivalent by law) living away from home and not be receiving grants from the State.
My Tips and Tricks
Personally, I finance my studies with the support of my parents and a selection of different jobs on the side. At the moment, I am doing online tutoring. In my summer holidays, I normally work as a waitress or bartender, like most students (the tips here are amazing!) and have also done small one-off jobs whilst studying.
A little tip: for tutoring or babysitting jobs, a quick Google search will deliver lots of results! For new students I strongly recommend organising your money into a weekly budget and keeping track of weekly spending.

Where to live
Exorbitant rents can be a big problem for students. Living in a student dorm, for example the home4students dorms, is the perfect way to save a bit of money and meet lots of cool people from all around the world along the way! I myself have lived in the home4students Höttinger Au in Innsbruck, and currently live in the home4students Technikerstraβe (also in Innsbruck).
The diversity and uplifting, family-like atmosphere that can be felt in the kitchens and shared spaces is what has prevented me from moving out - I simply can't get enough! And now I really do have friends all around the world.

Transport
For long distance journeys in Austria, it's more than worth getting the "ÖBB Jugendvorteilskarte" (a discount card for under 26-year-olds) which gets you 50% off all railway journeys. For inner city travel there are often discounts for students.
For example, in Innsbruck you can get the "Semesterticket" (a card that lets you travel all around Innsbruck or the whole of Tirol for one semester). Carsharing is also perfect for long journeys, for example www.blablacar.com is a website I like to use a lot when travelling home or to a place that is hard to reach.

Books
Books can be expensive, especially in certain degrees like medicine or law. To save a bit of money it's a good idea to look online for second-hand books (for example on sites like www.willhaben.at). In some faculties they offer a second-hand book service at university. Selling your own books, that you no longer need, is also a great way to save money here.
Personally, I mostly buy my books from the second-hand bookshop in the faculty: this is cheaper and also often faster, because the books don't need to be delivered.

I hope this blog post has helped you on your way to financing your studies and wish you good luck number crunching.