Spending a semester or a few months in another country ­­– a dream many students share. Exploring the world, making new friends, learning a new language, expanding your knowledge, and having the time of your life. The list of reasons for studying abroad goes on and on. Once you've decided to continue or start your studies at a university abroad, there is only one question left: Where to? There are seemingly endless great options to choose from. One destination, which is becoming increasingly popular among students, is Austria – the land of apfelstrudel, beautiful lakes, majestic mountains, and cities full of students. All of this speaks for itself. But before we get into our tips for studying abroad, we have 5 more reasons, why you should study abroad in Austria:
---
1 ­– The best cities for students: Vienna and Graz are a dream come true for all students! Loads of events, international gatherings, and the perfect size for experiencing the big city life as well as feeling at home.
2 ­– Student accommodations wherever you go: Whether you want to stay in student dorms in Vienna, Graz, Innsbruck, Klagenfurt, or Salzburg, we've got you covered. Our team at home4students is happy to help you to find the perfect place to stay.
3 – Your social life in full bloom in Austria's parks: The first rays of sunshine turn Austria's parks into the prime meeting spot for students from all around the world. Looking for new friends? This is your place to be!
4 – Schnitzel, chocolatey Sacher cake, and Styrian pumpkin seed oil: The Austrian cuisine is a true allrounder with yummy hearty, light, savoury, and sweet dishes. Once you've tried these delicacies, you will never want to miss out on them again.
5 – Top universities and universities of applied sciences: The establishments of higher education in Austria are among the best in the European region. Students enjoy high-quality education while gaining valuable practical experience during their studies.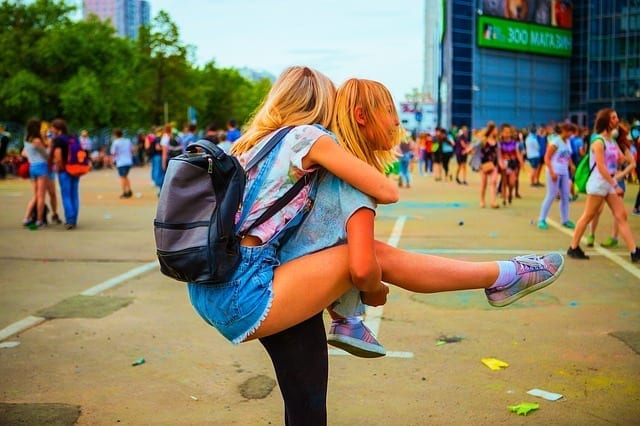 Our advice for students studying abroad in Austria
You've picked Austria as your destination and want to start preparing for your semester abroad? We know that all the paperwork can be overwhelming at first. Don't worry – with our tips for studying abroad in Austria, you will stay on top of everything and can look forward to your adventure.
Good preparation pays off
Preparing well and early is key! Many applications for scholarships and registrations have to be filed with the responsible authorities on schedule, ensuring that you receive a place at your university or get the respective permits. What seems complicated at first sight is only half as bad on a second glance: Our best advice for students studying abroad: Find out which of these deadlines and due dates are relevant to your personal stay – and forget about the rest!
It is also crucial to contact your own university in time! In most cases you will have to hand in application documents such as a motivational letter, your CV, and proof of your current studies. Most universities have a separate department for all international matters guiding you through the journey of studying or working abroad.
Our financial tips for studying abroad
One of the most important things to consider is how you want to finance your studies in Austria. Your study material, student accommodation, and free-time activities have to be covered. Luckily, in Austria there are many options to finance your studies additional to student jobs. Scholarships, bursaries, and other financial aids are granted by the state or the European Union. As always: Inform yourself early so that you never miss any deadlines or submissions! Find everything you need to know about the different kinds of financial aid on stipendium.at.
---
Financial aid for studying in Austria
Students without an Austrian citizenship may also apply for a financial aid of up to 700 € per month. This amount is not fixed but rather serves as a general estimate. The exact basis for calculation and amount may vary from case to case. Nevertheless, these grants are a great foundation for financing your stay in Austria.
Other possibilities for financial support are various scholarships. Ranging from rewards for excellent academic performance to private ones, which are granted by companies collaborating with students – you may qualify for some additional support.
Payments by Erasmus+ are also a great tip for students studying abroad. In most cases, your stay within the EU will be supported either by monthly payments or by two higher payments. Make sure to register in time and to submit the necessary documents, such as a learning agreement. Find more information on Erasmus+ here.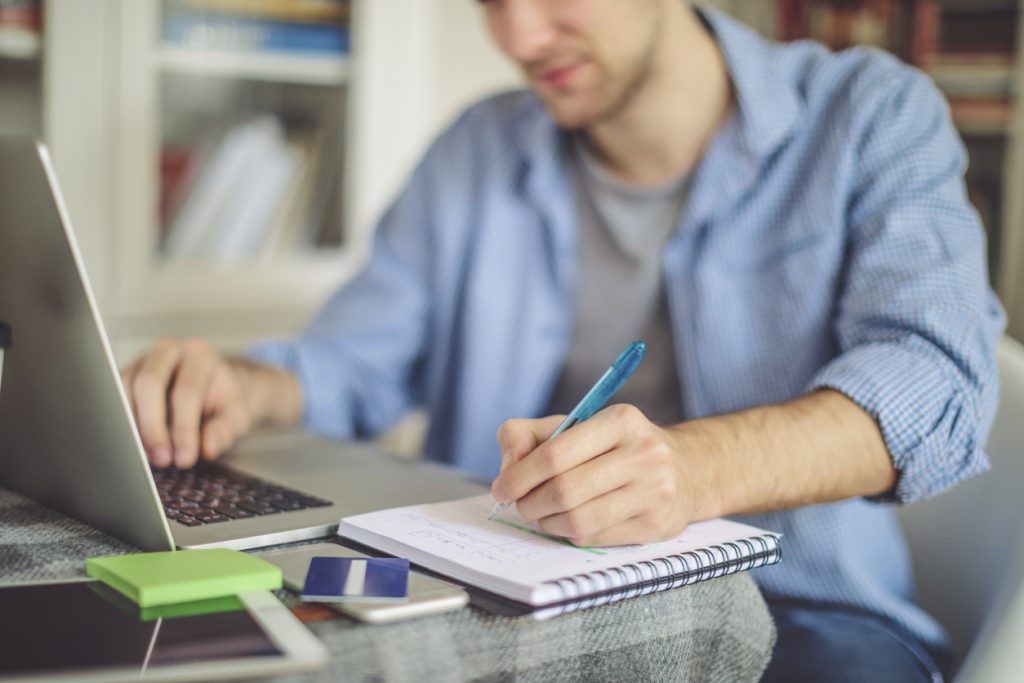 The registration process & costs
Besides financial matters, it is most important to take care of getting accepted and registered at your chosen university. One reason why Austria is so popular among students is the fact that almost no study program at the universities requires an entrance exam. There are only a few exceptions such as medicine, psychology, or economics, and the study programs at the universities of applied sciences. But no worries, you will be well prepared thanks to our tips for studying for finals and other exam.
Another bonus: Almost no universities and establishments of higher education in Austria require tuition fees. In most cases, you only have to pay a small fee of 21 € per semester to the ÖH, the Austrian Students' Union. Only some universities of applied sciences may request tuition fees. In 2022, the maximum amount of fees was 363,36 € per semester. The best advice for students wanting to study abroad is to inform yourself directly on the website of your chosen university.
---
With our tips, studying abroad is going to be a success!
Once you've completed the administrative steps, you can fully focus on making the most of your stay! Try regional delicacies, meet new people, and experience Austria at its best. Your student accommodation in Graz, Vienna, Klagenfurt, Salzburg, or Innsbruck is the perfect starting point for all of your adventures and for making new friends along the way. Don't hesitate to contact us to find your perfect dormitory in Austria. We are looking forward to hearing from you!
---