Studying abroad is such a great experience. An incredible occasion to discover, learn and grow, as a student as well as a person – due to the numerous student residencies in Vienna, this city seems to be the perfect place to live this adventure.
I am an Italian student and I came here in the middle of July to write my master thesis in biomedical engineering at the Medizinische Universität. I wanted to study in Vienna not only for the excellent quality of universities but also because it's one of the most international cities in Europe and I really like this type of environment. Moreover, the rents are quite cheap and in 2019 it was named the most livable city in the world for the tenth time in a row by Mercer's international comparative study. The architecture is breathtakingly beautiful and super charming.
Benefits of studying abroad
Simply wandering around Vienna is a joy because every building is stunning. The city has a nice size, nothing is too far away and the public transport is excellent and pretty cheap (semester ticket for students is only 75€). In general you can make use of several student discounts in Vienna - another reason why studying here is great.
Moreover, there is an amazing service called "Citybike Wien" that offers bikes for rent. It is one of the greenest and cheapest ways of getting around Vienna, especially during summer (only 1€ for the registration).
Finding a student accommodation abroad
One of the first things to do when you decide to study abroad is: finding an accommodation. Here in Vienna, there are a lot of possibilities. As far as I am concerned, I was quite lucky:
I found my home4students dormitory Sensengasse searching the internet. It's just 5 minutes walking distance from my university. And there are nine other home4students dormitories in Vienna, so everyone can for sure find a convenient one.
Student life in Vienna – love at first bite

When I arrived, I can remember that I was really surprised by the fact that in Vienna you are never short of something interesting to see or to do, even now despite the COVID-19 situation.

You can sightsee and visit many museums. In the surroundings of the dormitory Sensengasse there are many different great places to explore. If you feel like doing sport: during summer you can swim in the Danube or you can go hiking. There are a bunch of places to do that, all really close to Vienna.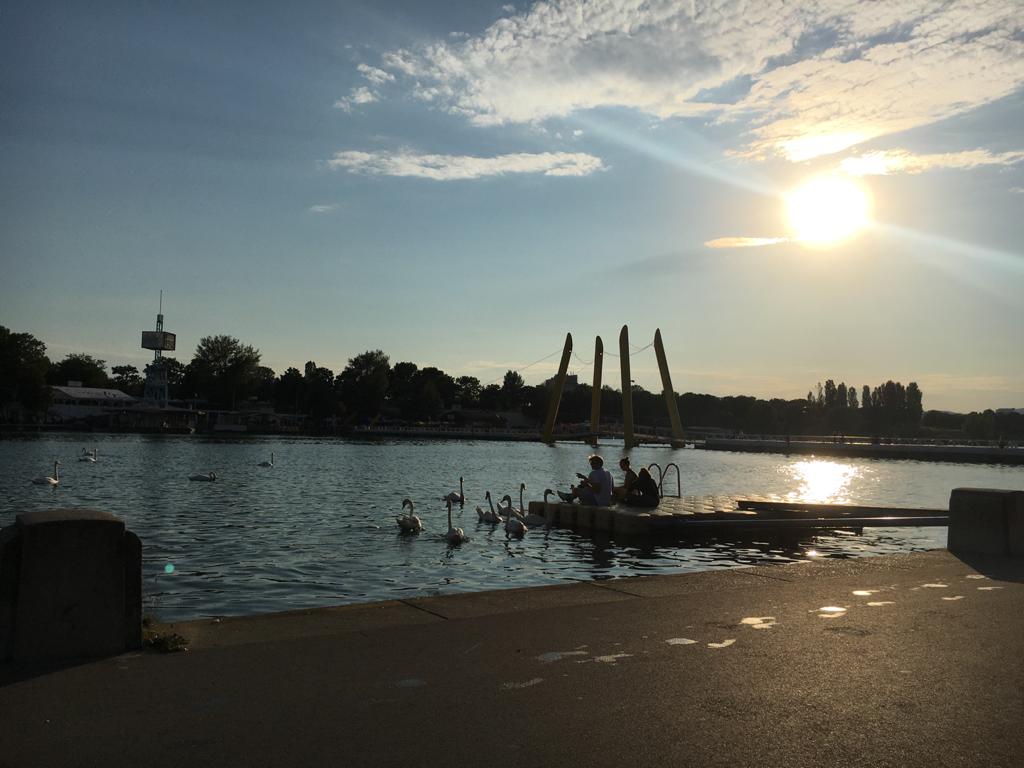 My favourite is definitely the Kahlenberg: An amazing place on the hills of Vienna from which you can see the entire city from above, walk through wonderful vineyards and try local wine. If you just want to relax, you can stop in one of the many restaurants or coffees in the city and eat some typical food such as Schnitzel, Apfelstrudel or Sachertorte.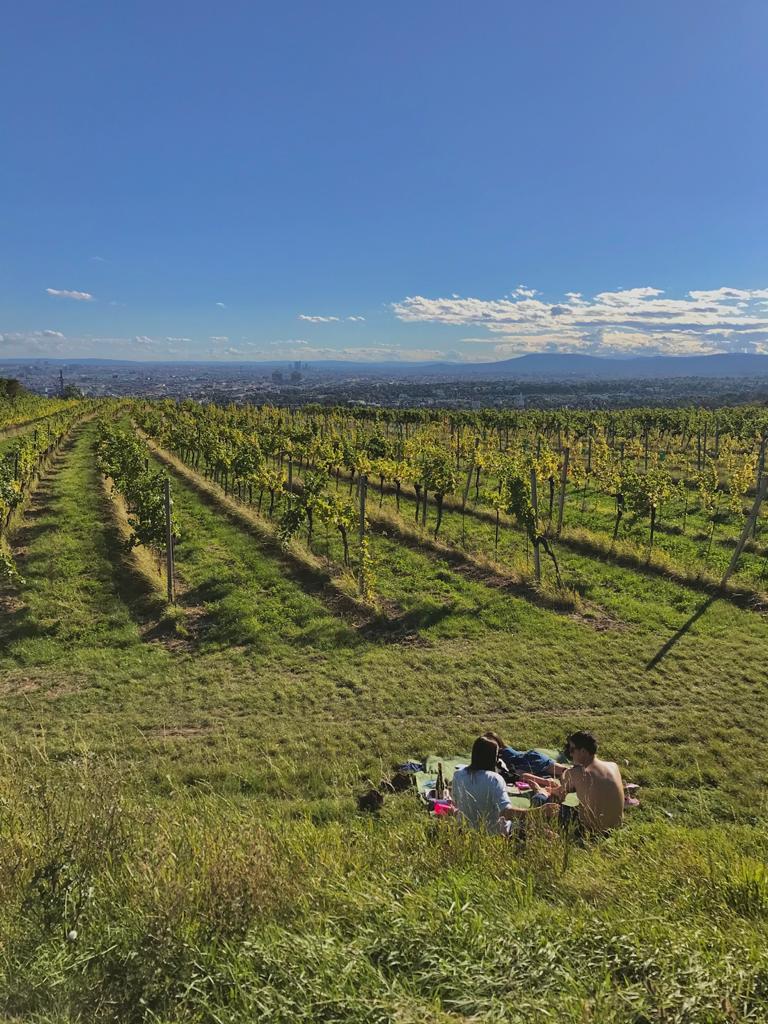 If you feel like testing a lot of different things all at once, grab some friends and go on a food tour through the city of Vienna. An interesting alternative is the so called "Prater": an amusement park in the city centre and the location of the Giant Ferris Wheel. Vienna's most famous symbol offers an awesome view of the city.
Places to study in Vienna

Sometimes, of course, it is also necessary to study 😊
To do that, there are plenty of libraries in Vienna, three just around my dorm:
To be honest, due to COVID-19 situation, I avoided to go there.
Right now, I prefer the communal kitchen. In the afternoon it's usually bright and quiet, or I study in my room. But I think that changing the location- in which you study - once in a while can help increasing the productivity. If you prefer going to other places than just libraries or your own dormitory, I highly recommend the numerous cafès for studying in Vienna. There you can combine being productive with some traditional Viennese coffee.

In conclusion, the student life here in Vienna is wonderful and I strongly recommend it to you all! However, if you feel like Vienna is too overwhelming for you, studying abroad in Graz could be a great alternative for you.
Cheers,
Eleonora