Cozy places to learn in Salzburg
Eating, sleeping, learning, working - all within your own four walls. No wonder the ceiling is about to fall on your head. Especially when the student job is in the home office and the stress of exams is breathing down your neck. Turning your home into a productive place to study can be quite difficult.
What's needed is a change of scenery! But not the dusty library where the frustration of learning hangs in the air. No, rather a learning space that exudes living room flair and yet motivates you to be productive and actually learn. And above all, one that doesn't force cheap vending machine coffee on you because there's no other caffeine boost to be found nearby.
So that you too can successfully complete the next learning session and not hang your head over the piles of books in your dorm room in Salzburg, we have picked out the best learning cafés in Salzburg for you. You're sure to find your new favorite place to study in Salzburg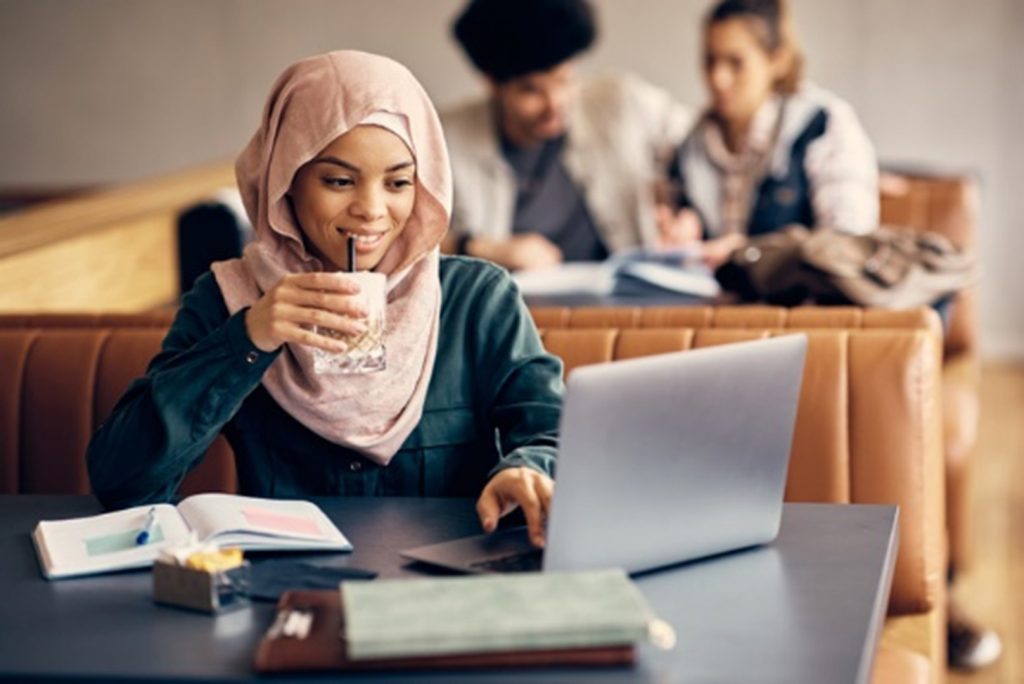 UnikumSky-Bar
No other place can be described as THE meeting place for Salzburg students than the UnikumSky on the roof terrace of the university. Not only because there are study spaces like hardly anywhere else in Salzburg, but also because caffeine kick & co are not far away. The university bar is also ideal for a long study session with friends, offers plenty of space for larger study groups and also convinces with the unique panorama of the city of Mozart. Other cities can only dream of such a place to study as in Salzburg.
Address: Erzabt-Klotz-Straße 1
Bar of the Salzburg city library
Not all libraries are old, dreary and dusty. The Salzburg City Library also bears witness to this. Because with the panorama bar on the roof, the café promises not only a brilliant place to learn in Salzburg, but also a dreamlike view over the city. And we don't even need to talk about the atmosphere - a reading lounge, tons of places to study, well-functioning Wi-Fi, enough sockets for laptops, tablets and the like, and books everywhere in case you need to look something up.
Address: Schumacherstraße 14
Mirabell Coffee Bar
Modern, hip and cozy - the Mirabell Coffee Bar is your learning café in Salzburg when you cram most effectively on your own and prefer to sit down alone at a table to study. The café impresses with its small, round tables and comfortable fabric armchairs, which are ideal for a one-on-one study session. Equipped with stable WLAN, delicious-smelling coffee and various regional and organic delicacies, the café is also made for short breaks with culinary accompaniment.
Address: Mirabellplatz 8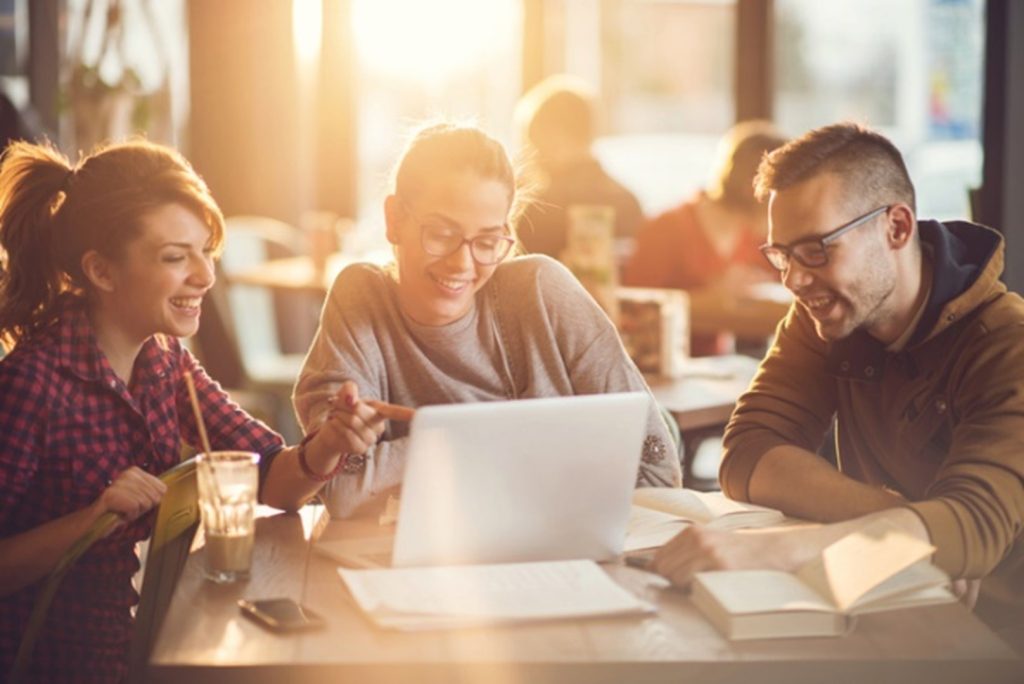 Café Tomaselli
Viennese coffeehouse flair in Salzburg's old town. Café Tomaselli is bursting with vintage charm with its crystal chandeliers, stucco ceilings, paneling of gleaming walnut, baroque paintings, newspaper racks and ornate cups. So if you're looking for a learning café in Salzburg where coffeehouse culture is not just a word but a character, you'll feel more than comfortable here. Simply order coffee and cake, unpack your laptop or script, and start learning.
Address: Alter Markt 9
AFRO Coffee
An absolute insider tip for coffee enthusiasts. AFRO Coffee offers the finest Fairtrade coffee from Africa and, with its colorful mix of furniture and comfortable seating, also looks incredibly cozy and inviting. For late risers, breakfast is available until 2 p.m. on weekends, so that nothing gets in the way of learning and excuses don't even come up. Reason enough to visit the Lerncafé in Salzburg in person.
Address: Bürgerspitalplatz 5
Kaffeehäferl
A stone's throw from the university you'll find the Kaffeehäferl: a classic coffee house that keeps your brain cells busy with the necessary portion of coffee and snacks. This is a good basis for becoming a perfect place to study in Salzburg. The atmosphere is also extremely cozy, quiet, and ideal for throwing yourself into the books (and taking some well-deserved cake breaks in between).
Address: Universitätsplatz 6
My Mom's
Small and cozy, that's My Mom's - a place to study in Salzburg that convinces with many a special feature: familiar surroundings, temptingly good Dutch cakes, a wide selection of hot and cold drinks, and enough space for books and other study materials. The mix of wood, pastel colors and playful decorative pieces also creates a flair that beautifully combines coziness and productivity. Just like at home with mom.
Adresse: Bürgerspitalplatz 5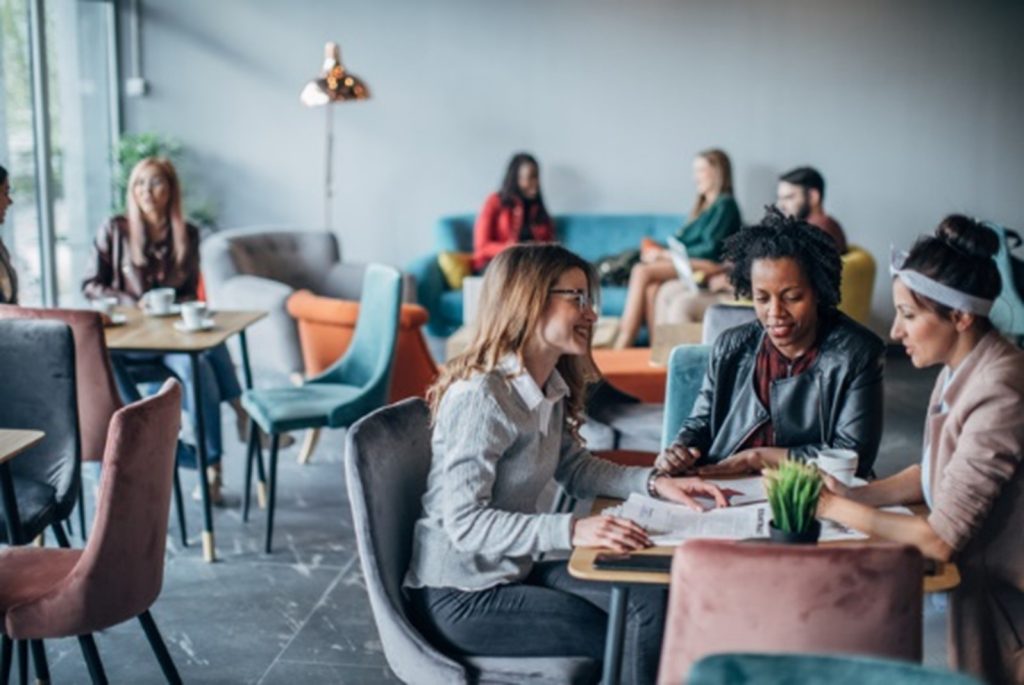 Is your new favorite learning place in Salzburg on the list?
Learning spaces in Salzburg could not be more different. Sometimes urban and modern, sometimes traditional and cozy. But no matter whether your study plan includes a session at UnikumSky or at Kaffeehäferl - you can reach them all easily from your home4students dormitory.
And because we don't want to fool you: Frequent visits to learning cafés in Salzburg can be quite expensive. To help you get that much-needed change of scenery, here are a few more articles with tips and information about financing your studies:
How to finance your studies in Austria - home4students
Tuition fees in Austria | home4students
Find the perfect student job in Austria | home4students
So that also answers the financial question. Well then: Have fun in the learning cafés in Salzburg! 😊