You're spending your next term abroad? A semester abroad is a real adventure. But to make sure everything goes smoothly, there are a few things to keep in mind. To make sure you stay on top of things and don't forget anything when packing your suitcase, we have put together a handy packing list for your Erasmus journey and semester abroad.
---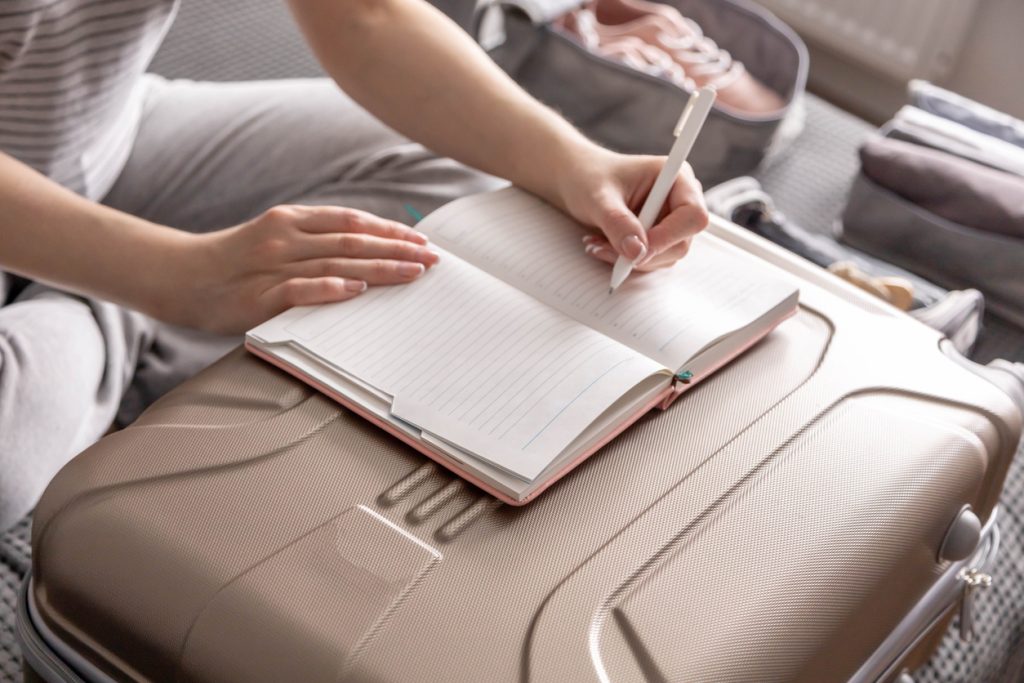 Before departure
Beat procrastination: You should start planning your semester abroad as early as possible. Especially if you are traveling to another continent and/or outside the EU, there are many things to consider.
Entry admissions & residence: Inform yourself!
First of all, you should check the entry regulations of your host country. If your semester abroad takes you to another EU country, a valid ID or passport is sufficient. (Attention: The driver's license is not an official travel document!) Countries outside of Europe usually regulate the entry admission differently. You may have to apply for a visa in advance. Whichever might be the case with your destination of choice, make sure to inform yourself in time. Whether you have to register your residence depends on your host country and duration of stay as well. Also, check whether your student insurance covers your stay and is sufficient for your trip abroad.
Get to know your partner university
Which campus will you study at? What courses will you take? Are the courses accepted by your home university and will the ECTS credits be eligible for credit transfer? What about the financing? Have you signed all essential documents?
Many questions, even too many to list here. Your university's study abroad department as well as a variety of student counselling services have all of the important info for you and will help you with organizing everything. Added bonus: At the info events, you'll also get to know others who will study at the same partner university as you!
Other to-dos in advance:
book flight or train tickets
organize your accommodation in the host country
inform yourself about possible additional fees for bank accounts and cell phone contracts
if necessary, change money so that you have some cash in the local currency at your arrival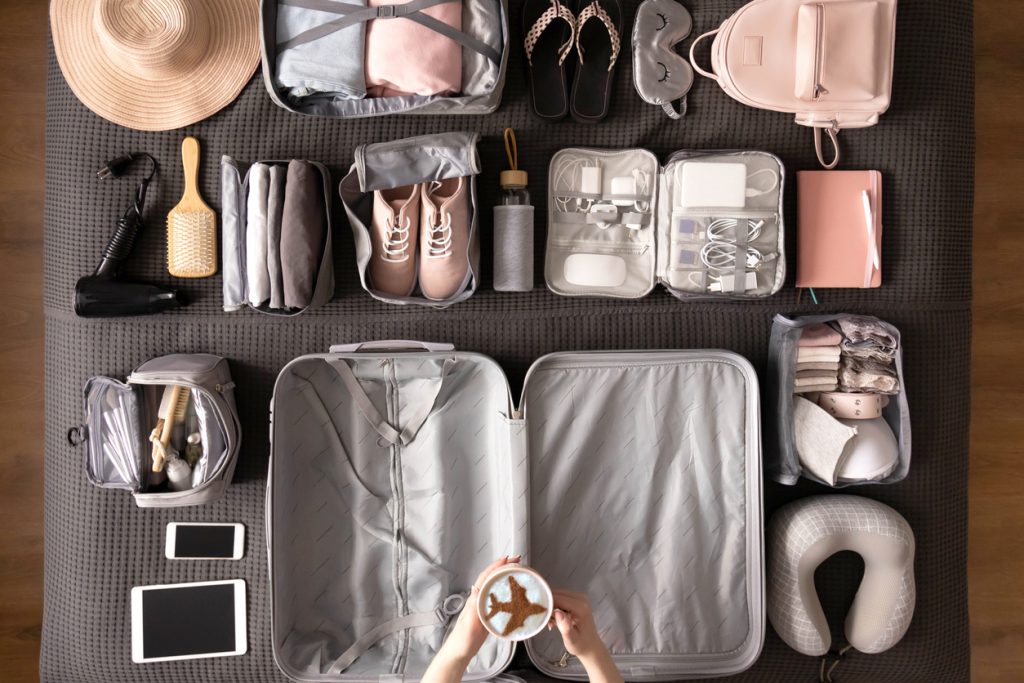 Now it's time to pack!
Erasmus & semesters abroad packing list
If your stay abroad is already approaching, it's time to pack your bags – hopefully without forgetting anything important. But no worries! Packing is made easy with our packing list and packing tips for studying abroad.
Documents & IDs
For a smooth start, your necessary official documents and IDs are most important. To be on the safe side, you should also bring some copies.
travel documents (Check the expiration date!)
driver's license
insurance card
student ID for student discounts
bank/credit card
vaccine passport
documents for your host university
Clothing & accessories
Not every day is full of sunshine – bring clothing for every occasion and weather and pack your sunnies AND your raincoat. But don't overdo it with clothes: Experience shows that your suitcase will be a lot fuller when you return. An important packing tip for studying abroad: Think about the climate at your new temporary home and only pack what realistically makes sense for the period of your stay.
clothing for any weather
underwear, socks, sleepwear
jacket and raincoat
sunglasses
seasonal clothing suitable for the period of your stay
shoes (e.g., everyday shoes and shoes for sports activities)
Toiletries
Same rule as before: Don't pack too much! Everyday products, such as shampoo, toothpaste or deodorant, are readily available everywhere. So, only bring products to get by for the first few days to keep your suitcase light and buy the rest on the spot.
deodorant
shower products, e.g., shower gel, shampoo, conditioner
toothbrush & toothpaste
hair gel & comb/hairbrush
razor & shaving foam
glasses with case/contact lenses with accessories
sunscreen
make-up
tampons/pads/pantyliners/preferred sanitary products
Electronics
A dead phone is annoying – and more than inconvenient if you're stranded in another country. That means: Double-check, whether you've packed your phone charger! Pro tip: You should also get the appropriate power adapter and/or converter in advance so that you don't have to search for it later. Depending on whether you will be provided with work devices at your host university, your laptop and anything that goes with it should also be on your packing list for your semester abroad.
cell phone & phone charger
laptop & laptop charger
headphones
adapter & converter
Medication
If you need any special or prescription medication, it should be on top of your packing list for studying abroad. We also recommend summarising key medical information on an emergency card that fits into your wallet – ideally even in both English and the local language. An emergency? You're prepared! A small first-aid kit for all circumstances also never hurts.
personal medication
pain killers, medication for diarrhoea & fever
first aid kit
emergency card
---
Ticked off everything on your packing list for your semester abroad?
Once you've ticked off all the items on your packing list, you're ready for your semester abroad! We wish you an unforgettable stay!
PS: If you need an affordable accommodation close to your home university in Austria, you're always welcome in our student residences in Vienna, Graz, Klagenfurt, Innsbruck or Salzburg.
---
You might also be interested in: